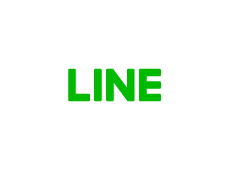 CUSTOMER EXPERIENCE & MARKETING TECH SUMMIT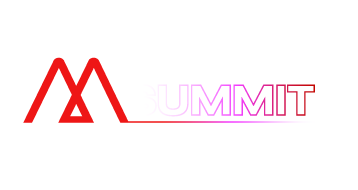 Save the Date!
20. 02. 2020
at Samyan Mitrtown
CUSTOMER EXPERIENCE AND MARKETING TECHNOLOGY

งานประชุม MarTech แห่งปีที่จะพาผู้บริหารระดับสูง นักการตลาด นักโฆษณากว่า 1,000 ท่าน ก้าวเข้าสู่อีกขั้นของการใช้เทคโนโลยี AI, Machine Learning, Customer Experience (CX), Analytics, Data Driven Marketing, Automation Marketing, Predictive Marketing, Chatbots, Personalization, Conversational AI Marketing, Media Intelligence, Customer Intelligence และอื่นๆ เพื่อสร้างประสบการณ์ และยกระดับการทำการตลาดที่กำลังถูก disrupt ให้กับแบรนด์ สินค้า บริการ และงานโฆษณา ในทุกๆอุตสาหกรรม ทั้ง Automotive, Tech & Electronic, Financial, FMCG, Insurance, Retail, Personal care, Real Estate, Telecommunication, Food & Beverage, Delivery และอื่นๆ เพื่อทรานฟอร์มองค์กรสู่ความเข้าใจในความต้องการของลูกค้า และใช้ดาต้าและเทคโนโลยีในการสร้างประสบการณ์ ผ่านการทำงานแบบ Agile และดีไซน์ Journey ที่ตอบสนองความต้องการของลูกค้า ให้อยู่กับธุรกิจอย่างยั่งยืน และเพิ่มฐานลูกค้าใหม่ ด้วย Media Intelligence ในการเข้าถึงกลุ่มเป้าหมาย เพื่อสร้างยอดขาย ตอบโจทย์ KPIs เพื่อใช้งบโฆษณาอย่างมีประสิทธิภาพ และได้ผลคุ้มค่า ในวันที่พวกเรากำลังเข้าได้เข้าสู่ยุคของ Modern Marketing หรือ Marketing Tech ที่วันนี้ไม่ใช่แค่เทรนด์ แต่เป็นสิ่งที่นักการตลาดต้องตามให้ทัน และทำให้เป็น
โดย speaker จากต่างประเทศ และในประเทศ จากแบรนด์ที่เป็นผู้นำในการทำ Customer Experience และได้ประสบความสำเร็จจากการทรานฟอร์มสู่ Marketing Tech รวมถึงความรู้ และอินไซต์จากองค์กรผู้นำด้านเทคโนโลยีและแพลตฟอร์มที่ได้รับการยอมรับ
Marketing Tech is no longer a trend and customer expectations are rising. Customer Experience (CX), Analytics, Data driven marketing, Automation marketing, Predictive marketing and New technologies; AI, Machine Learning are disrupting traditional marketing including Content, Creative Ad, Media etc. and it becomes a necessity in the competitive and dynamic market landscape.
Every aspect of marketing now become a digital profession that is indistinguishably intertwined with and supported by marketing technology.
It's time to Amplifying it. Transforming it. Redefining it.
1
Talk
2
Workshop
3

EXHIBITION
Talk
STRENGTHING MARKETING TECH FOR CUSTOMER VALUE & GROWTH
CUSTOMER EXPERIENCE

Today and future of Customer Experience transformation. Learn to strengthening CX foundations for greater customer value and growth
BUSINESS INTELLIGENCE

Business intelligence with technologies to facilitate and provide predictive views of business operations
BIG DATA

"Discover the value of big data and analytics for business and marketing." to unlock potential business and contribute in the improvement of business results today and in the future
MARKETING TRANSFORMATION

Reinventing an organizational marketing department to stay tune with digital profession that is indistinguishably intertwined with and supported by marketing technology
Workshop
DIVE DEEP WITH A MARTECH WORKSHOP FROM THE REAL EXPERTS

DATA
Learn form the industry expert of how to use data to drive new business and marketing

CUSTOMER EXPERIENCE
Learn from the industry expert of how to strengthening CX foundations for greater customer value and growth

INTELLIGENCE
Understanding the marketing technology tools that help reach company goals and improve ROI

Explore
This event will give visitors critical insight into which technologies will be most impactful for your target audience. All segments of the MarTech ecosystem will be represented within our exhibition show floor and conference incorporating. DATA Solutions, AI Tech, Robotic, CRM, Customer service, Media Automation, Consumer Intelligence, Email Marketing with AI, Social Media Platform, Blockchain for Marketing, Cloud for Marketing and more
"
In today's world, deep and broad understanding of marketing principles, business objectives and the latest in technology tools are essential elements of the strategic plan for developing meaningful relationships with customers, and delivering friction-free, cross-channel experiences for consumers.
"
Julie Lyle, former CMO of hhgregg & Prudential Asia
"
The focus shouldn't be to always stay ahead of technology. The speed and succession in which the platforms change is mind-boggling. The focus should be aimed at making sure that you are investing in the technology that makes the most sense for your specific business and customers.
"
Michael Williams, former CMO of Grand Prix of America, Formula 1
"
Technology has completely changed what fast means. We are on an agility mission right now because speed is different than agility. What we're trying to build is the capability to go in new directions fast, not just go straight ahead fast, and that's a really different muscle for us to build.
"
Jeff Jones, CMO, Target
"
Technology provides a consistent feedback loop, which helps a brand know if its products, service, experiences and messages are useful to customers. Today, we are still required to aggregate information and insights from many tools-- CRM, social listening, POS and e-commerce data, etc.-- but together, they provide an almost immediate read on how you're doing. That should translate to greater risk-taking and invention, which ultimately lead to success.
"
Seth Farbman, CMO, Spotify
"
You've got to start with the customer experience and work back toward the technology, not the other way around.
"
Steve Jobs
"
The biggest risk is not taking any risk. In a world that is changing really quickly, the only strategy that is guaranteed to fail is not taking risks.
"
Mark Zuckerberg
"
You can't transform something you don't understand. If you don't know and understand what the current state of the customer experience is, how can you possibly design the desired future state?
"
Annette Franz, Founder and Chief Experience Officer of CX Journey Inc
"
Customer experience better be at the top of your list when it comes to priorities in your organization. Customer experience is the new marketing.
"
Steve Cannon
"
Customer experience isn't an expense. Managing customer experience bolsters your brand.
"
Stan Phelps, Author
"
Loyal customers, they don't just come back, they don't simply recommend you, they insist that their friends do business with you.
"
Chip Bell, Author, Keynote speaker and Consultant in Customer Loyalty and Service Innovation