Media Optimizer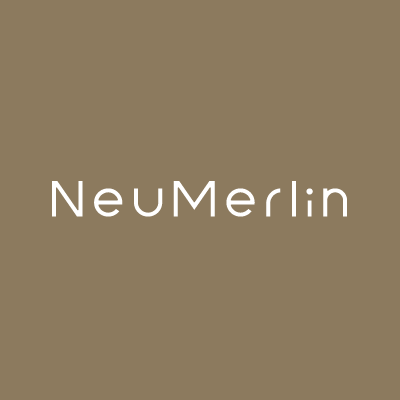 NeuMeriln Co., Ltd.
Email : contact@neumerlin.com
Website : http://neumerlin.com/
Address : 55 Pradipat 17 Pradipat Road,Phayathai,Phayathai Bangkok 10400,Thailand.

NeuMerlin Communication
CREATIIFICIENCY = CREATIVE + EFFICIENT
Strategic creativity opens up new possibilities for communication solution. We put effectiveness first yet never compromise efficiency of executions. Our mission is to strategically develop an 'effective' creative Idea that can be executed in the most 'efficient' manner. To us, this is known as CREATIFICIENCY
Even a great works today regularly need well-thought-through experiments to become greater works tomorrow. Not only it's something we believe in, it is also a fun thing to do!
We are rather called Business Partner than Agency. Through the right blend of people in our boutique, we storm in idea from both sides of our brains to hand in business solution to our partners. We make things happen. Things that can only be created with CREATIFICIENCY.
Opportunities
NeuMerlin Communication is a marketing communication agency, a member of NeuMerlin Group – Asia-Pacific based communication solution network. According to our growth plan, we are expanding our operation to sufficiently serve incremental demand. In this regard, we are currently looking for a talented candidate to fill following position.
Media Optimizer
You will…..
Work as part of strategic planning & media team to achieve biddable media KPI that is allocated from assigned marketing campaign
Optimize biddable media (i.e. Facebook / Google / Other Display Network) to achieve each channel's KPI.
Provide recommendation for necessary reallocations to achieve overall KPI of overall biddable media allocated budget.
Analyze and report media performance of assigned biddable media campaign
Be enjoyed working with strategy, creative and programmer folks
Be growing with the company
Optional: You will work on communication plan if you are interested to try, but this is not mandatory for the job
This includes, but not limited to, identify target audience, how to resonate with them, proper position of the product, develop key communication message, etc. to help brand tell convincing story to consumers
To clarify this optional part, when you are not busy planning, buying, optimizing media – which is sometimes the case, and you feel like stretching yourself to work on communication plan. Then we will happily give you a chance to work on some of our digital campaigns under supervision of our strategic planner
You have….
Any Degree in any field - as long as your are up for it!
Preferably held Google Certificates (i.e. Adwords Certificate) and/or Facebook Certificates
Experiences in optimizing biddable media campaign that drives conversion i.e. lead generation campaign. (and of course with normal awareness and engagement campaign)
Passion to keep experimenting for a better outcome
Interest in Brand and Marketing Communication, Advertising and Design
Expectation to work in a very dynamic environment with highly agile and open-minded organisation
High responsibility and reliability
Please submit your application form in MS-Word and your Portfolio in PDF to contact@neumerlin.com
ดูงานทั้งหมดของบริษัท NeuMeriln Co., Ltd.

Related Jobs